Garage Door Openers
Back To Our Services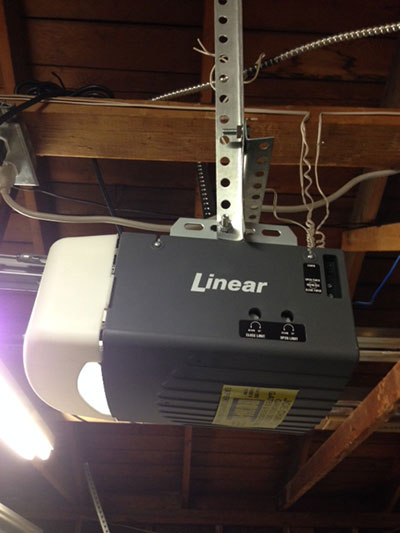 Brookline is a suburb of Boston, Massachusetts, offering its 60,000 residents a chance to have the suburban life that they want with the city conveniences at their fingertips. There are many people who love to live and work here, for various reasons. This community, like many in the state, also has its own share of history and charm that residents appreciate, making it a great place for anyone to call home. When it comes to Brookline garage door openers, we are your one-stop solution for everything that you need.
Garage door openers and systems aren't exactly simple to understand. While some people might think that they can handle it, this is not a DIY job. When your openers and garage door systems need repairs, maintenance, or replacement, you really have to rely on the professionals. We have years of experience in working with garage door openers and know what it takes to get things in working order with ease. Trust us for all of your needs, no matter what type of system you have. We are familiar with belt drive, screw drive, and chain drive systems, and can make sure you that your garage doors are always performing at their best, no matter what.
We are also familiar with all brands of garage door openers, including:
Genie
Craftsman
Liftmaster
Marantec
Sears
Chamberlain
We guarantee that the door is in working order at all times
It doesn't matter how big or small your needs are or what type of doors you have, because we are always here to help. We offer professional, efficient, affordable solutions to everyone with same-day and emergency services as needed. Our technicians are knowledgeable, friendly, and will get the job done right the first time, every time. We are committed to meeting your needs and providing you with the solutions that you deserve, no matter what you have in mind.
In Brookline, garage door openers are very common. We have been taking care of people's needs with garage door systems for many years. We understand the hardware and technical nature of these systems and can guarantee that the door is in working order at all times, no matter what the issues might be. From simple troubleshooting issues to serious repairs and replacements, we're the ones to call for your Brookline garage door service needs.
Contact us today to discuss your situation and find out how we can help you get more out of your garage door openers, no matter what you have in mind.